Bullring Castellón
Poster Posters of the Castellón 2023 bullfighting fair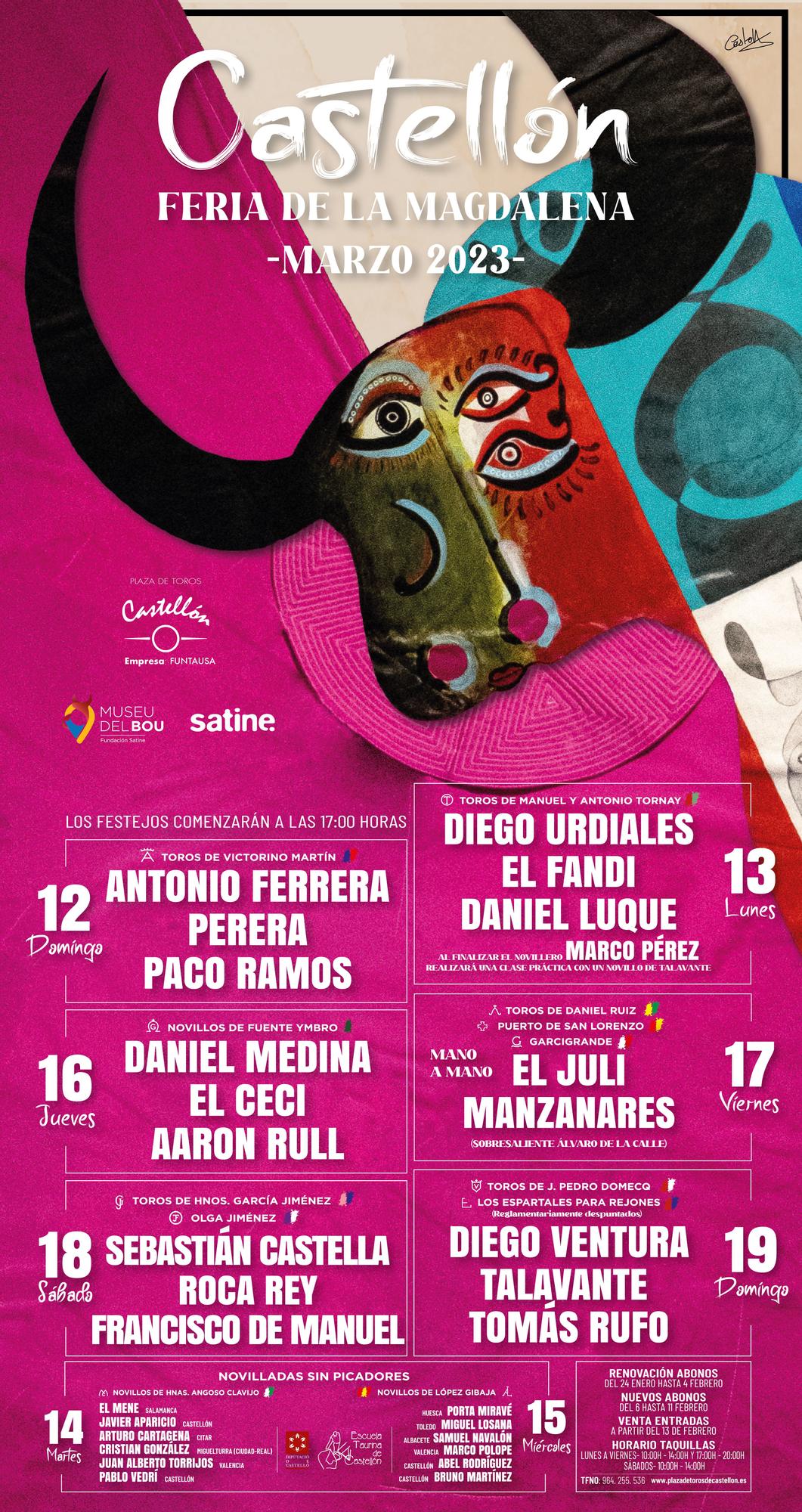 untausa, the company in charge of bullfighting in Castellón, and the director Alberto Ramírez, made the posters for the 2023 Magdalena Fair. A season ticket made up of five bullfights -one of them mixed-, bullfighting and two bullfights without bullfighting , plus the performance of the young bullfighter Marco Pérez in a practical class format. A full week of bullfights that will take place from Sunday 12 to Sunday 19 March.
The bullfighting poster of the Magdalena 2023
The bullfighting poster of La Magdalena 2023 MEDITERRANEAN
The image used to illustrate the poster belongs to the work of Sebastián Castella, the bullfighter who is performing again this year, who is on the poster for the Magdalenaair fair.
Go back